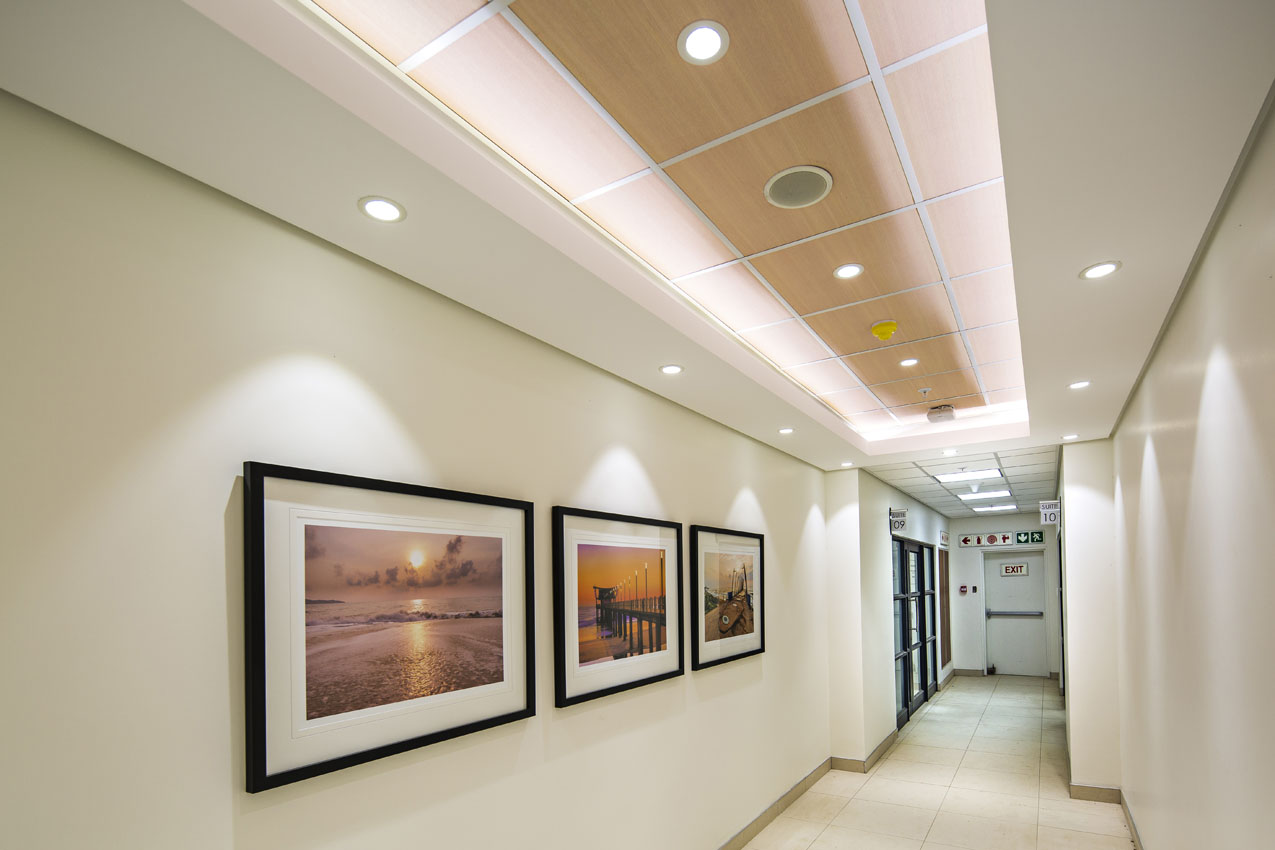 The healthcare sector is booming and we have more hospitals and clinics than ever in planning and specifying stages to offer comprehensive Healthcare Solutions.
One of the successfully completed projects is the Ethekweni Hospital and Heart Centre extension where Pelican Systems products were specified and installed.
Acoustics are extremely important in Hospitals and Doctor Suites where confidentiality and a quiet peaceful environment is essential.
A range of AMF Acoustic ceiling tiles were used in this application to increase the DB rating in the passages as the partitions were not able to go all the way to the soffit due to the amount of services in the ceiling.
All of the Flush Plastered ceilings and bulkheads were installed using JUMBO grid and 9mm JUMBO Plasterboard. PS1 (for suspended ceilings) and PS2 Aluminium Shadowline Trim (for flush plastered ceilings) were used for the perimeter walls to create a shadowline effect.
For suspended ceilings in areas where acoustics were not critical, 12mm econotiles in both 600×600 and 1200×600 were used with econogrid.
The partitions were fairly specialised and included standard, acoustic and fire drywall solutions:-
89mm JUMBO Drywall with Cavity Batt for Doctors Suites
124mm JUMBO AcousticWALL
124mm JUMBO FireWALL
As always we appreciate our products being specified and would like to thank the professional team and the contractors and subcontractors for supporting Pelican Systems.
Architect:  BVA Architects
Quantity Surveyor: FWJK
Main Contractor: Norvo Construction / Verbaan Construction
Sub-Contractor: Concept Shopfitters
Follow the link for more information on the JUMBO Acoustic Wall used.