I purchased a new home towards the end of last year and was renovating the bathrooms, replacing carpets and painting, when I decided that I may as well replace the ceiling while I was at it.
The ceilings were the traditional flush plastered ceiling with a decorative cornice, and as with most cornice installations (unless skilfully installed), there were visible cracks on the joins..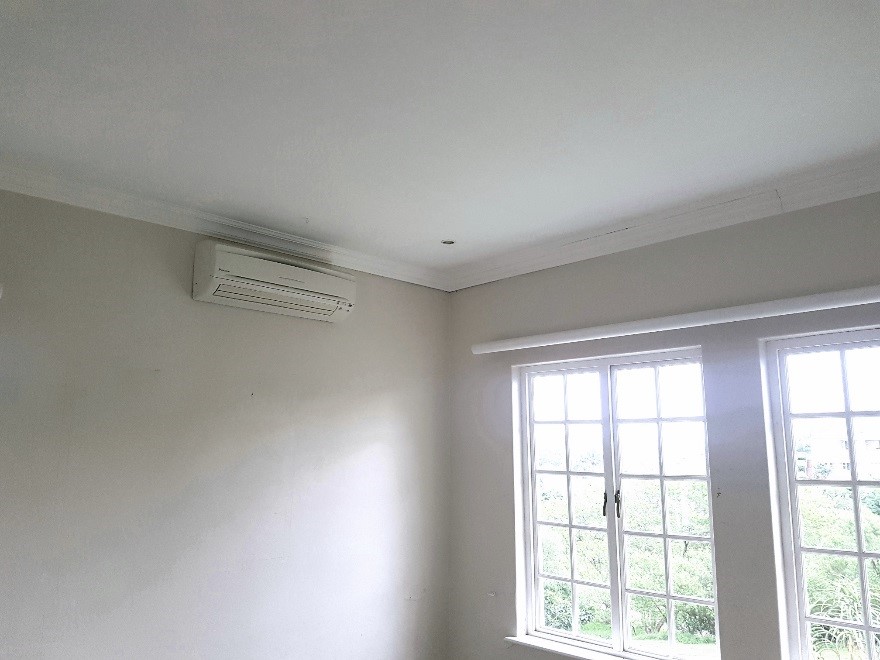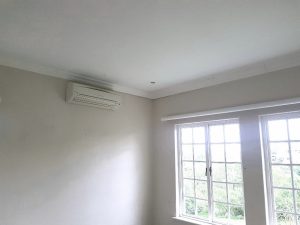 I contacted a contractor, in this case Ethekweni Interiors. They came through, asked a few questions, took measurements using a laser and gave me a list of materials to purchase.
Normally the ceiling contractor would give you a supply and install price.
Products used included 9mm JUMBO Plasterboard, PS3 Shadowline Trim, Steel Brandering, JUMBO Skimming Plaster, JUMBO Insulation and Flushline Access Panels.
Ethekweni Interiors had 6 installers on stilts and they stripped the ceiling and replaced it within two days using the final day to complete the skimming.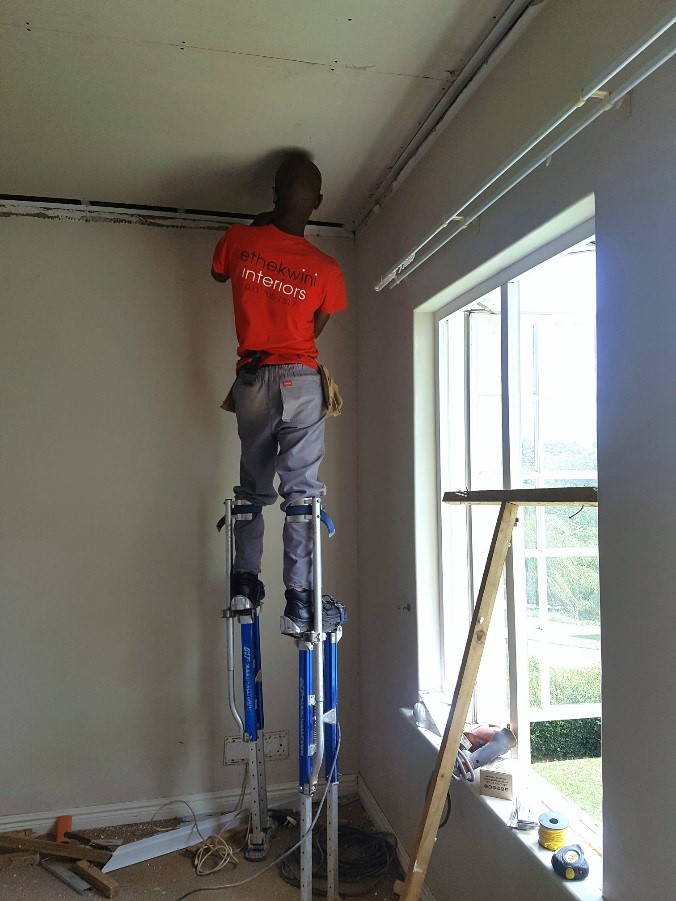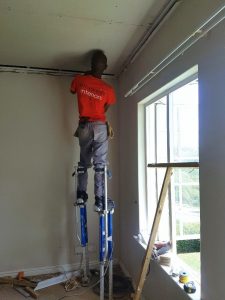 In comparison to renovating the bathrooms, it was relatively easy, took a lot less time and effort and was a fraction of the cost.
It was however exceptionally messy stripping out the old ceiling, and I would recommend protecting your cupboards and anything else that could get damaged.
I now have a brand new floating ceiling in all of the rooms upstairs which has created a much more modern and sophisticated look and feel.
It was a great exercise to understand the time vs cost vs reward and I would say without a doubt that I would definitely recommend replacing a ceiling if you are planning any home renovation, especially if you have an empty house to work with.

Here's a video explaining the renovation and products used in more detail…https://youtu.be/xpRuBhYs_TE
For a list of materials used download this file:-                                                                            Ceiling renovation – List of Materials