The Plaster Trim Cornice as we know it in the building industry is used to create a modern finish with a shadow line to the flush plaster ceiling. This option is ideal if you prefer minimalist clean lines and not the traditional polystyrene or gypsum cornices for your ceiling.
The Plaster Trim Profiles can be used with the JUMBO Grid or Steel Brandering suspension systems and are available in aluminium or steel and have a white coated finish.
Installation using JUMBO Grid and PS5 Steel Plaster Trim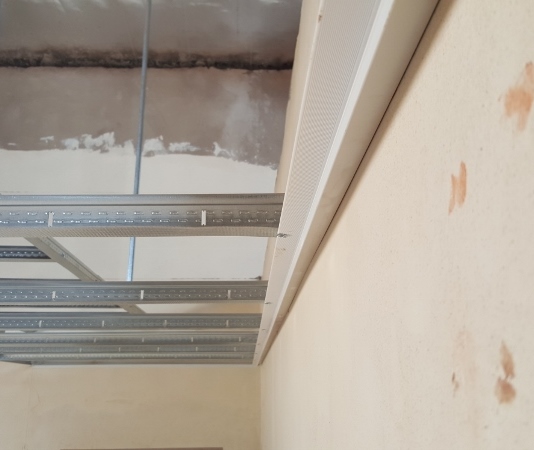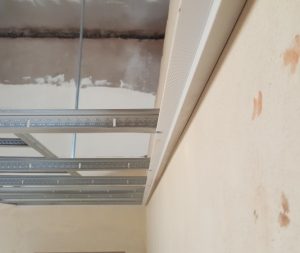 The following options will give you the different shadows for your designer ceiling.
9mm Aluminium Plaster Trims:-
PS1 –20 x 20mm
PS2 –25 x 20mm
PS3 –45 x 20mm
PS4 –45 x 45mm
To make onsite installation easier and faster we have already pre-drilled all the holes in the trim profiles to allow for easy fixing to the wall and this saves the contractor the hassle of needing drill bits for aluminium and steel as well.
The trims are suited for the 8 or 9mm JUMBO plasterboards and the plaster line (measuring 12mm's) will allow enough space for skimming. The extra 3mm's allows for the JUMBO Jointing or Skimming Plaster to be skimmed to the straight plaster line edge to create the smooth finishing line to the Plaster Trim.
Steel Profiles are also available in 9mm and 12mm:-
PS5 –Plaster Trim 20 x 20mm (9mm)
PS6 – Plaster Trim 20 x 20mm (12mm)
The PS6 is designed for 12mm JUMBO Plasterboards and the allowance of 3mm is allowed for the skimming. The straight edge of the Plaster Trim measures 15mm.
A skimmed Flush Plaster Ceiling using PS5 Plaster Trim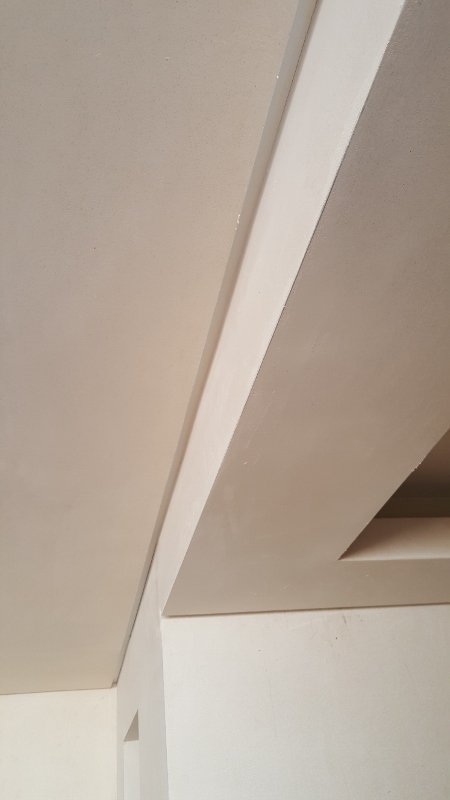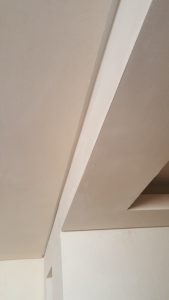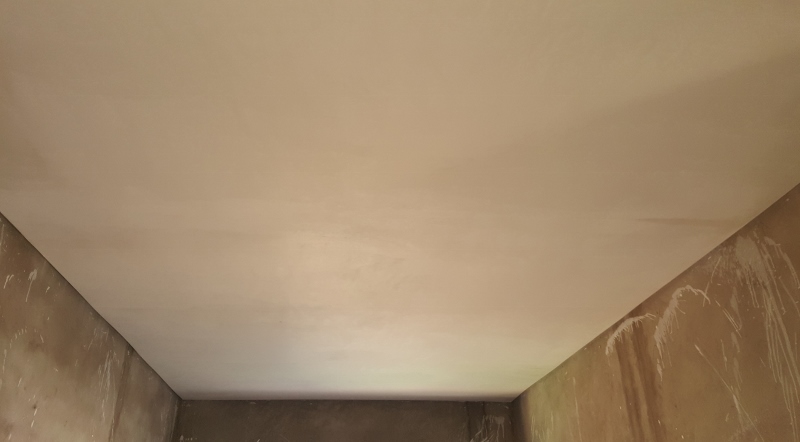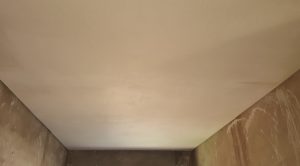 Follow this link for more information on the Ceiling Trims used.