No attention to detail has been spared from the lift lobbies to the passageways, meeting rooms and restaurants in the ultra-luxe and exclusive Pencil Club in Durban. Every ceiling is curated and has a sophisticated style and finish.
The Lift Lobbies
Ceilings beautifully cascade down the wall in both lift lobbies. These are stylishly finished off with a decorative cornice in one and a floating bulkhead just above the lift door height. This beautifully cocoons the space and dramatically offsets the luxurious gold lobby walls.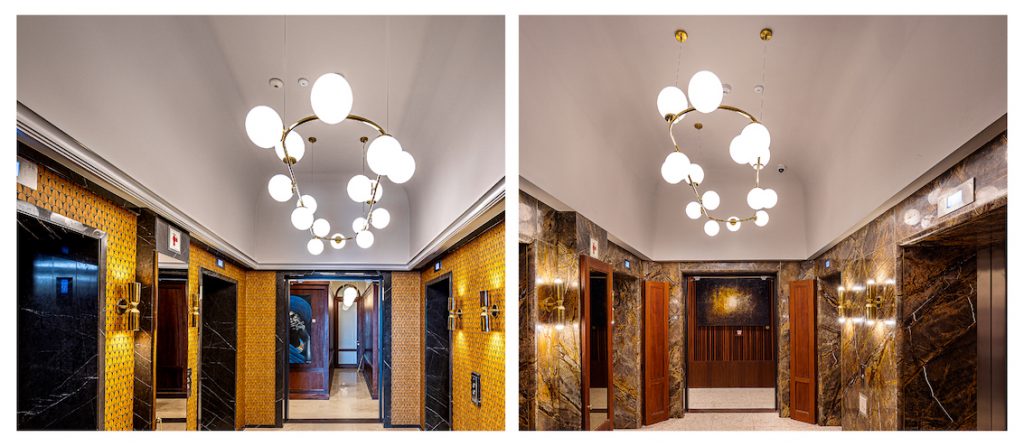 A curved floating ceiling accentuated by lighting and the elegant wood panelling greets you at the entrance. In the image below you can also see the Flush Line Access Panel designed for minimum visibility in the ceiling, but still allowing access to the services in the ceiling void.
These Ceiling Access Panels are epoxy coated white and have a long lasting and chip resistant finish and are also easy to clean so you can avoid the unsightly marks that are left by contractors who have accessed the ceiling.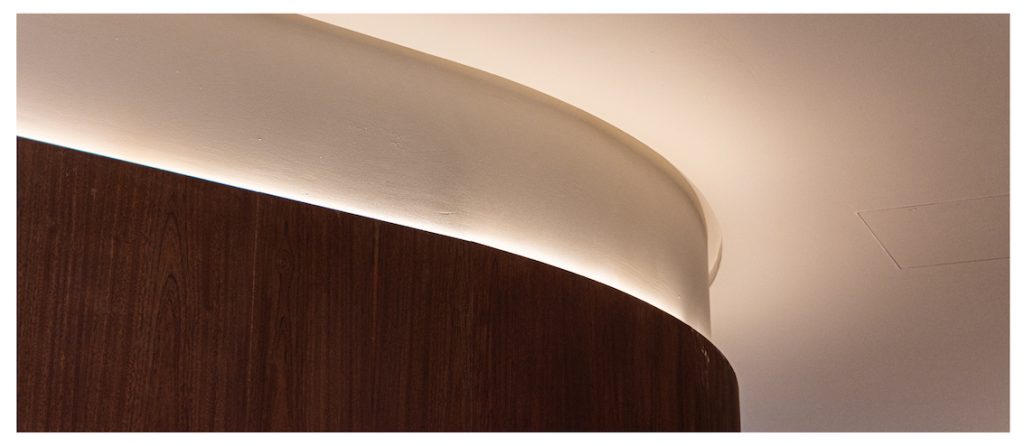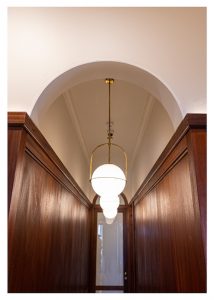 Passageways
Passageways are often overlooked in interior design, but not here. A narrow passage is made interesting and stylish with a curved design and cornice edging. The perimeter is finished off a Ceiling Trim PS4 which creates a shadow line around the perimeter. As a result, it adds a touch of class to match the beautiful artwork on the walls.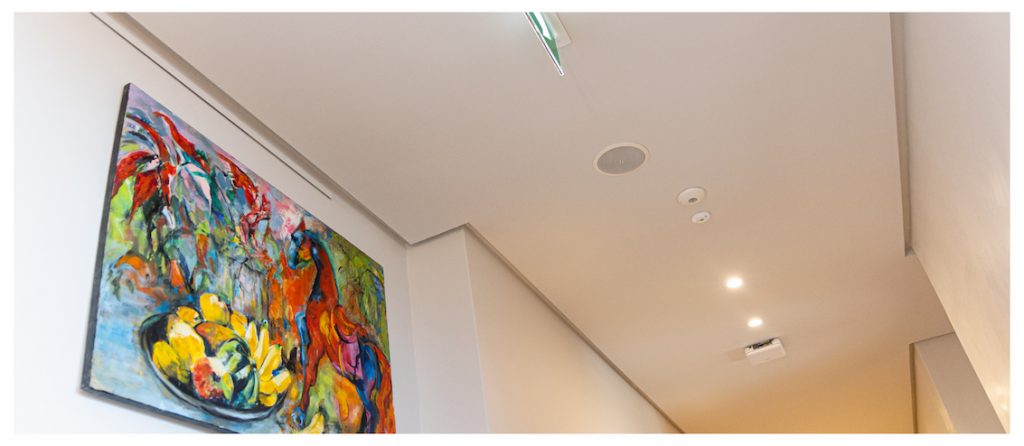 What is PS4?
PS4 is a 45 x 45 profile which allows a 45mm drop from the ceiling and a 45mm depth from the wall. The profile is designed to create a shadow line between a concealed ceiling and the perimeter wall using a JUMBO Plasterboard. The trim profiles are all powder coated and pre-drilled for easy on-site installation.
Meeting Rooms
Perforated plasterboard adds interest and an acoustic solution to meeting rooms. Here a floating ceiling effect is achieved with the use of shadow line trim profiles.
The clever use of cornice profiles also adds a statement. This is used to finish off aluminium and glass sliding doors and creates the impression of a cascading ceiling.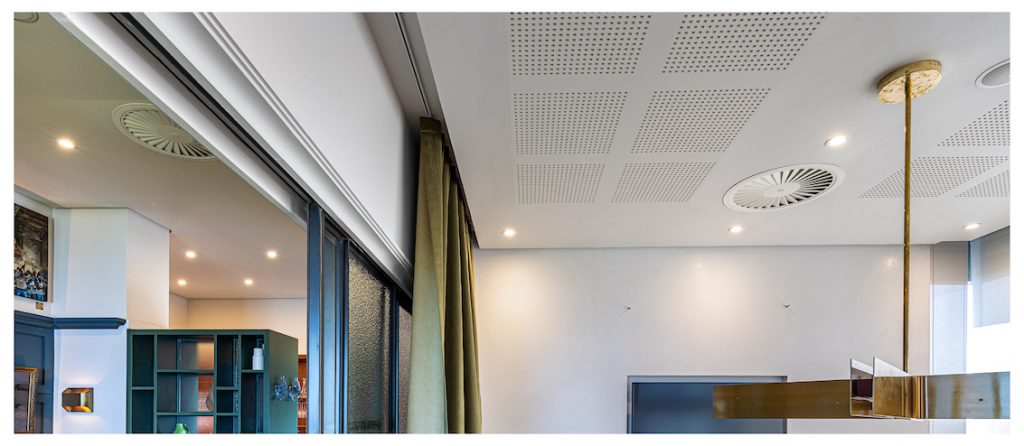 Restaurant Area
Furthermore, a decorative panelled ceiling was created by using JUMBO Grid and fixing timber strips onto the grid framework. This allowed for a tile that was not standard in size 12mm JUMBO Board. It was painted and dropped into the timber grid framework to perfectly match the adjacent flush plastered ceilings.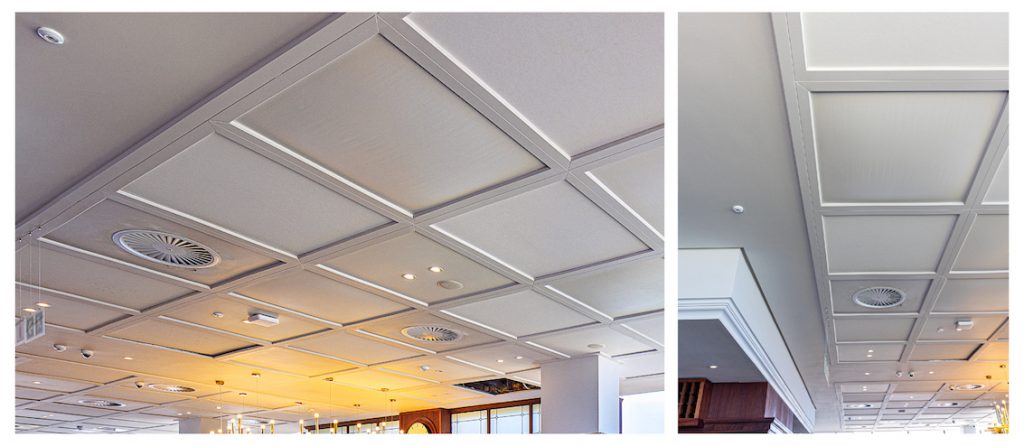 Even the ceilings in the cloakrooms were carefully considered. Ceilings here blend into the walls with rounded columns from the ceiling. This is offset by angular bulkheads lining up with the windows.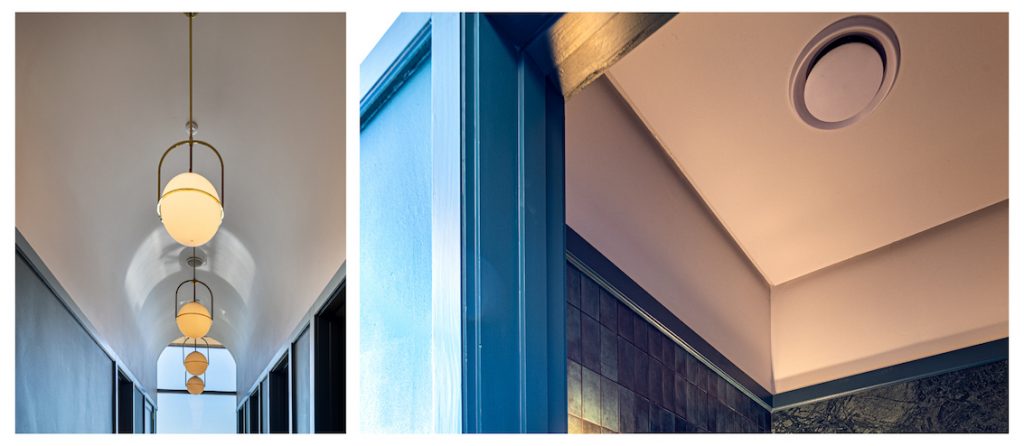 A defining bulkhead and inlaid ceiling finished with a decorative cornice profile beautifully offsets the wall panelling to give this art exhibition and functions room a sophisticated and elegant feel.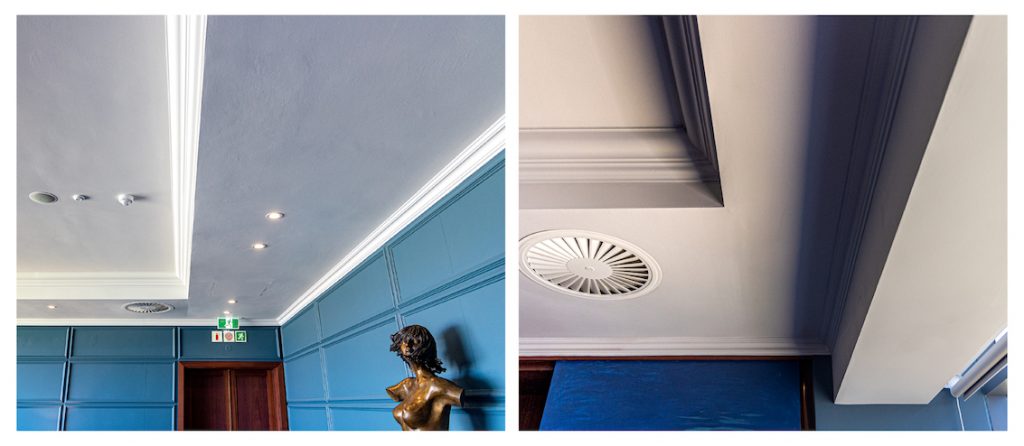 And finally, the kitchen areas have a suspended ceiling using econogrid and econocal. This is finished along the perimeter with the econogrid shadowline trim and a central box bulkhead for added interest.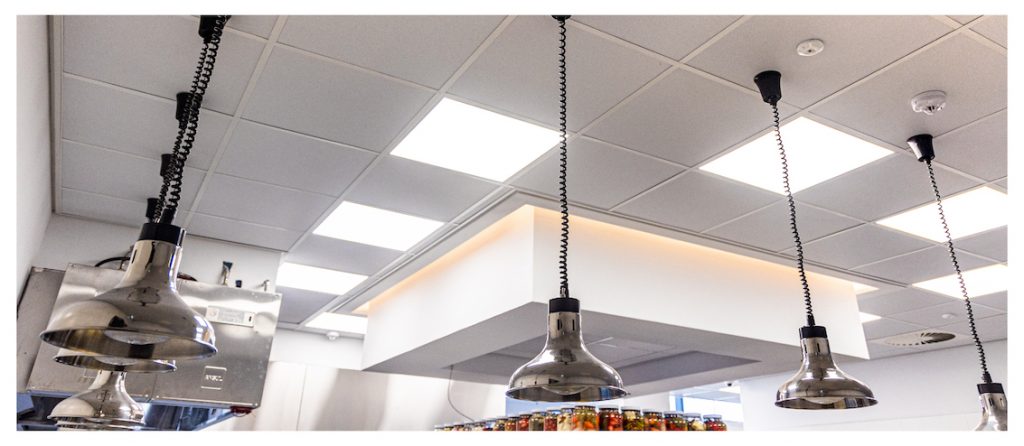 The Professional Team and Contractor's
Architect: Craft of Architecture
Interior Design: Craft of Architecture
Main Contractor: WBHO
C&P Contractor: Trust Shopfitters