A stunning commercial building overlooking Chris Saunders Park near Gateway in Umhlanga now complete was one of our first commercial specifications for our exclusive JUMBO Multi-Purpose Ceiling Boards. These plasterboards are unique in that they are 8mm with a tapered edge and are one metre in width instead of the traditional 1200 wide boards.
Architect Sugendri Pillay of MAB Ikhwezi Architects specified just over 7000 m2 of the JUMBO Multi-Purpose Ceiling Boards for the Flush Plastered Ceilings at CCI. The advantage of using these one metre boards included easier handling in lifts and stairwells, less labour to install as two people can hold up one board instead of three for installation and less wastage as the offcuts could also be used.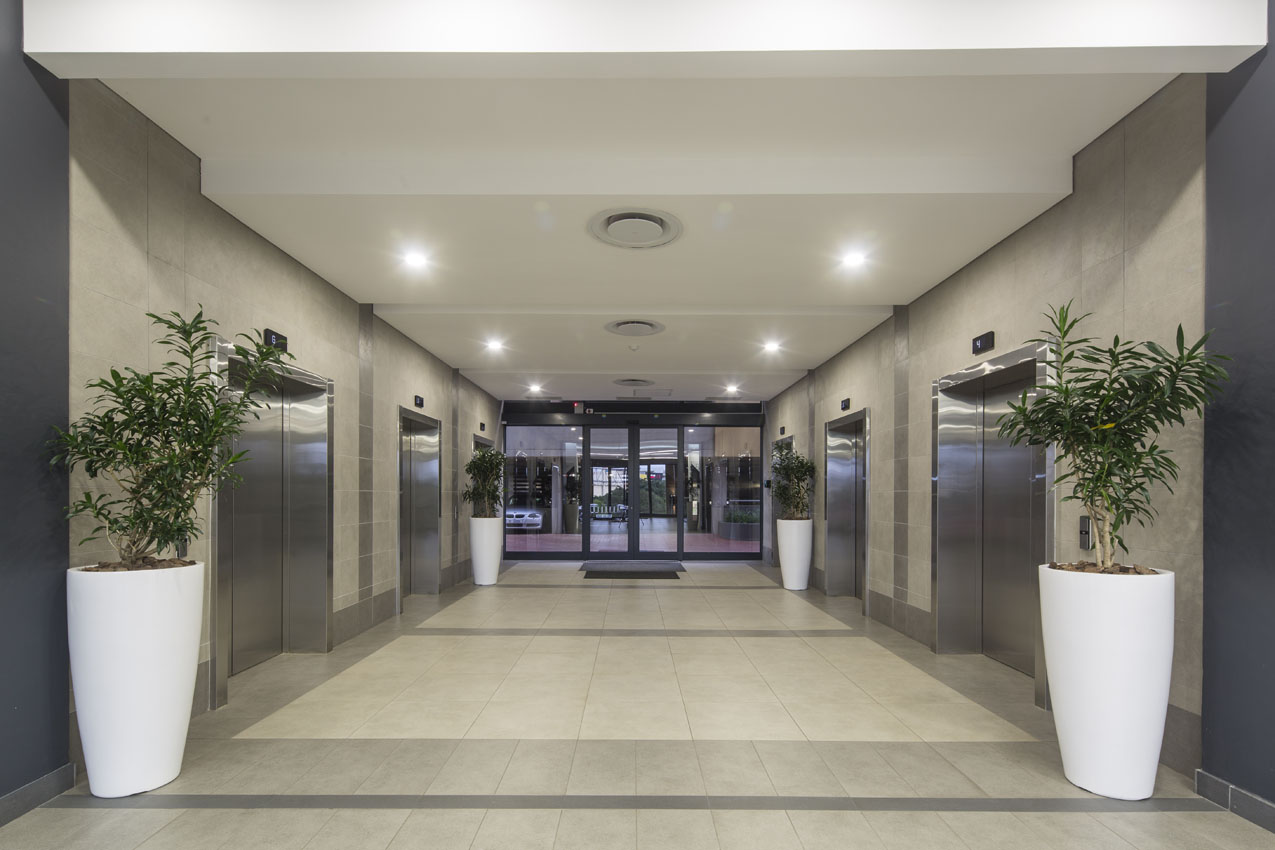 3000 metres of PS2 (25 x 20) and 150 metres of PS4 (45 x 45) Shadowline Trim Profiles were specified to create the Shadowlines between the concealed ceiling and the perimeter wall.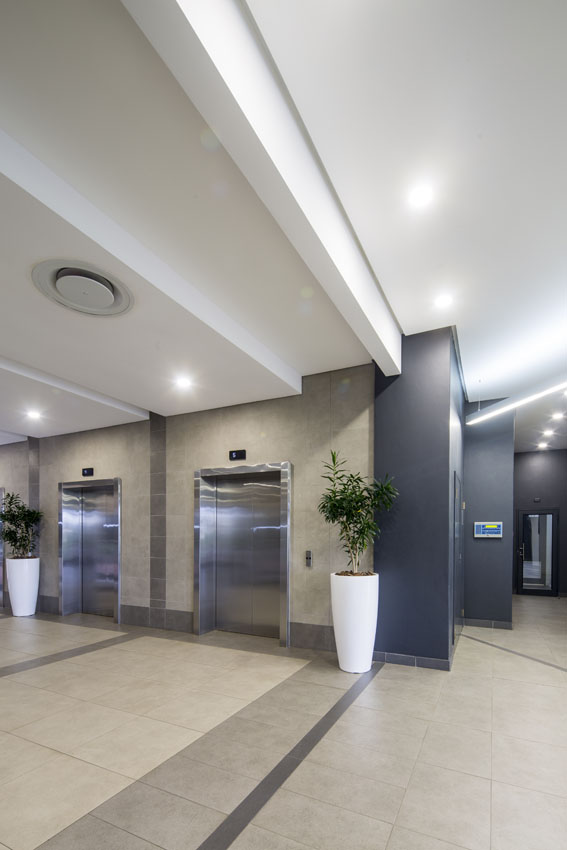 As there was a large mix of Suspended and Flush Plaster Ceilings at CCI, 1240 metres of our Plaster Junction was used to facilitate the transition and create a reveal between the exposed suspended ceiling and the flush plastered ceilings. This solution is particularly effective for irregular perimeters, corridors and small cellular spaces with existing structural walls.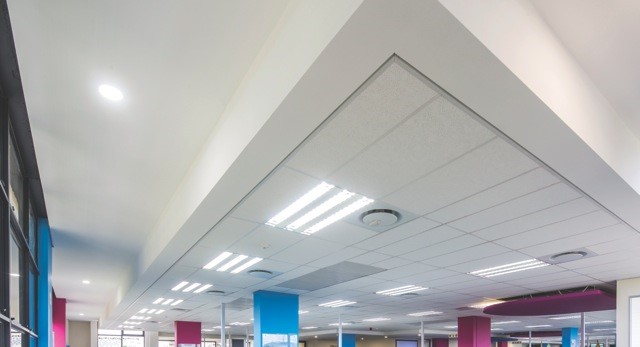 The use of specialised aluminium profiles is becoming more and more popular as the lines are perfectly true, the profiles are powder coated and don't need further finishing and our trims have the added advantage of being pre-drilled to make fixing easier and quicker on site.
The CCI building looks fantastic and enhances our Durban architectural skyline. Congratulations to the project team and thank you for the specifications and supporting our JUMBO Multi-Purpose Ceiling Board!
The CCI Project Team includes:-
Click here for more information on our Flush Plastered Ceiling Solutions.