Architect insights from Architects Leanne Alexander & Wayne Allen of BVA Architects (Pty) Ltd by Janine Course, Pelican Systems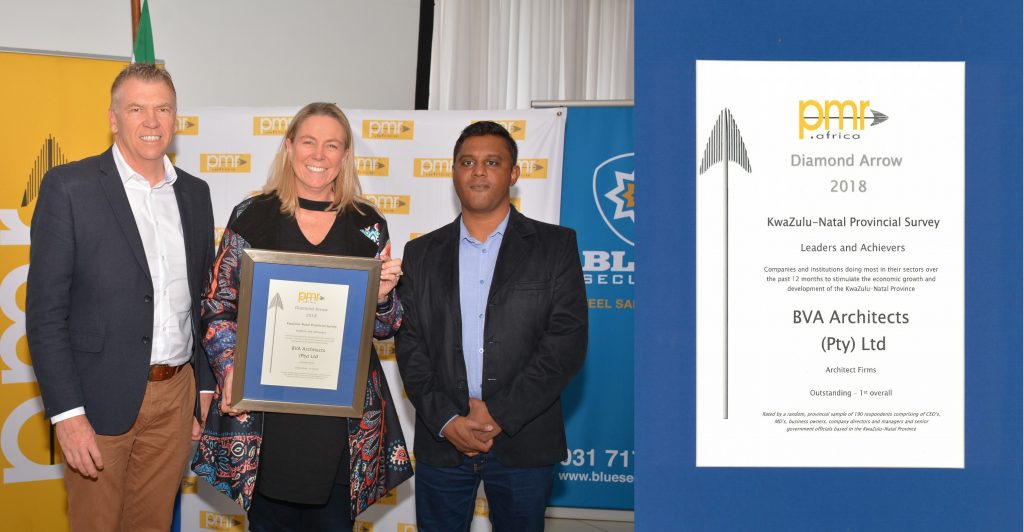 What do you enjoy doing outside of Work?
Leanne – Spending time with my family is my number one.  I also practice Karate and play Netball and I enjoy a good movie.
Wayne – Travel, running and being with family and friends.
What do you consider the perfect holiday?
 Leanne – The outdoors, with time to sit back, relax and appreciate what is around us.
Wayne – Lying on a sunny beach with no phone signal – Mauritius comes to mind.
Were you born into Architecture, what is your Fathers & Mother occupation?
 Leanne – No, my Father was a factory manager and my mother was a stay at home mom until my sister and I finished school.
Wayne – No, however my late father taught me to enjoy building with wood.
Are you married, and do you have children?
 Leanne – Yes, married 24 years this year and I have two amazing young daughters.
Wayne – Yes, married for 32 years to a Durban lady I met on a Contiki tour of Europe. We have two adult daughters.
How long has BVA been around for and when did you take over BVA and how did it come about? 
 Leanne – I joined the practice in 1998, 20 years ago, it had already been in business for a few years.   In 2008 which was 10 years ago. The founder Basil Vogas, left South Africa and that's when Wayne and I stepped in and took over the practice, re-branding it as BVA Architecture (Pty) Ltd.
Wayne – The practice was started by Basil Vogas around 1997. In 2008, he immigrated to Australia and Leanne and I became the new owners. 10 years already!
What differentiates BVA to the other architecture firms in the industry?
 Leanne – Wayne and I are personally involved in every project undertaken in our office which specializes in Healthcare Facilities and we have an awesome loyal team that works alongside us.
Wayne – We have been very fortunate to gain extensive experience in Private Healthcare design.  Our specialised knowledge in this design field has been recognised by the Industry and I am most grateful for that.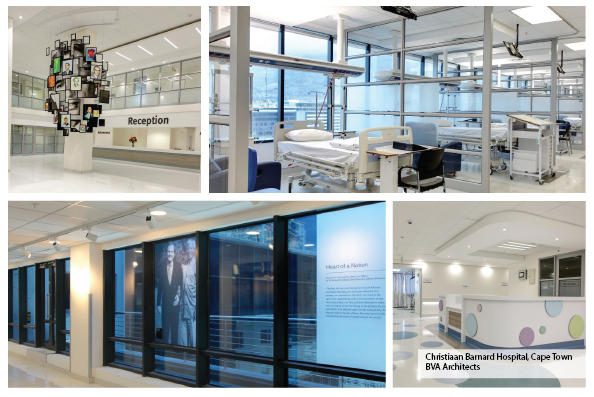 What inspired you to become an architect? 
Leanne – Interest and an idea of what architecture was. Not necessarily what it finished up being though but I really do enjoy what I do!
Wayne – Looking at the beauty of buildings and wanting to design and create them myself.
Which architect has most influenced your work or your work habits?
 Wayne – The late Uwe Potter. He encouraged me to be a confident professional. He was a great practical and patient teacher.
 What advice would you give aspiring architects that you wish you had been told earlier? 
 Leanne – Find out what about architecture you actually enjoy as it will determine what path you should follow, what you should focus on, and how you should work.
Wayne – Your opinion matters, so do not be afraid to share it – in a nice way.
What project up to date has been your favourite project to design and why?
 Leanne – Wow that's a tough question, I had to change my mind a few times on this one. I think it would have to be Blaauwberg Hospital in the Western Cape as it was the first Green Field Hospital project that I worked on.
Wayne – The new Eden Gardens Private Hospital. Good Client. Good Team. Good Builder. Good Contract. Good Outcome.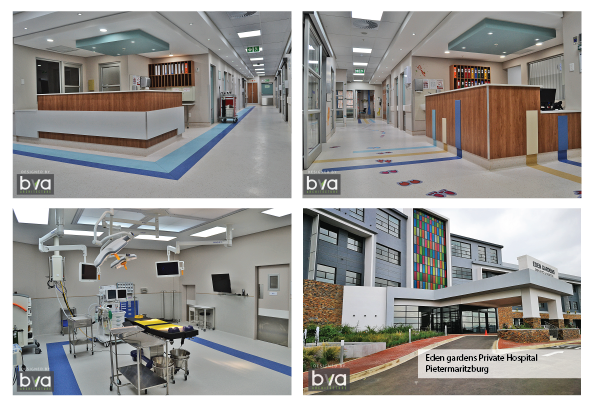 Trends in Architecture you have noticed or that have changed architecture for you?
Leanne – Lots of products available. More choices.
Wayne – The increase in Statutory Compliance requirements.
Design challenges that come up often?
 Leanne – Discontinued products, equipment changes over time and during the course of a project and designing around medical equipment has its own real challenges.
Wayne – Waterproofing details are always interesting.
How are you incorporating sustainability into your architectural designs or Top 3 Green or Sustainability strategies for design?
Wayne – Efficient work flow, sun control and re-cycled materials where possible.
Tips for clients/Important considerations at the start of a design project?
 Leanne – Be as detailed with the brief as possible and realistic with expectations.
Wayne – Get professional help to choose the right site. Spend quality time on 'The Brief '.

BVA Architects
We strive to be THE leading firm of architects in South Africa and a world-class professional practice. We always try to exceed our clients expectations by providing unparalleled service through the focused and combined efforts of all our staff.