Interview with Architect Chen Sagnelli of Sagnelli Associate Architects by Janine Course, Pelican Systems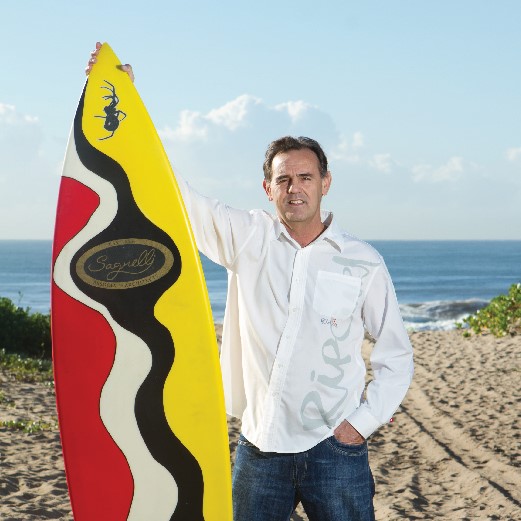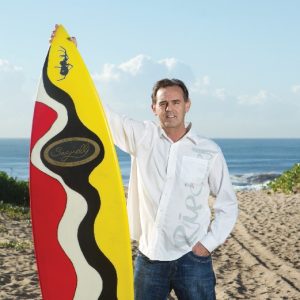 What do you enjoy doing outside of Work?
Surfing, tending to homeless animals and people and most of all sharing God's inexplicable grace over my life through the journey I have walked.
What motivates you to get you up in the morning?
 Watching the early morning sunrise whilst feeding my homeless cats as well as walking my rescue dogs at the same time reflecting on my plan for the day ahead.
What do you consider the perfect holiday?
 Exploring an adventure of new territory with my wife, family and friends.
 Were you born into Architecture? What were your Father and Mother's occupations?
 No but from an early age at primary school I knew I wanted to be an Architect. My hero is Michelangelo Buonorotti.
Are you married, and do you have children?
 Yes and I have 3 step children.
What inspired you to become an architect?
I loved sculpture at school and architecture was a means of allowing people to live in the sculptures.
Which architect has most influenced your work or your work habits?
It wasn't an Architect but my Mom who taught me about service, humility, punctuality and enthusiasm as you share your unique talents with clients.
What advice would you give aspiring architects that you wish you had been told earlier?
 Learn to save in the good times. Be prepared to invest in property and annuities as early as possible.  Good service today is abnormal so be as abnormal as possible and you will succeed in your business.
What has been your biggest challenge in Architecture or business and how have you overcome it? 
 Understanding how big to grow when your workload increases extraordinarily. Also to always have a cushion fund to bridge you through the troughs that are inevitable in a business.
What project up to date has been your favourite project to design and why?
 I'm not sure if it was my favourite but my design thesis "An Ocean Sports Centre" for the wave riding community of Durban was built based on my thesis to give wave riders a home as sportsman so rightfully deserve.  It was demolished for the World Cup Beach Front renovation and never replaced as promised.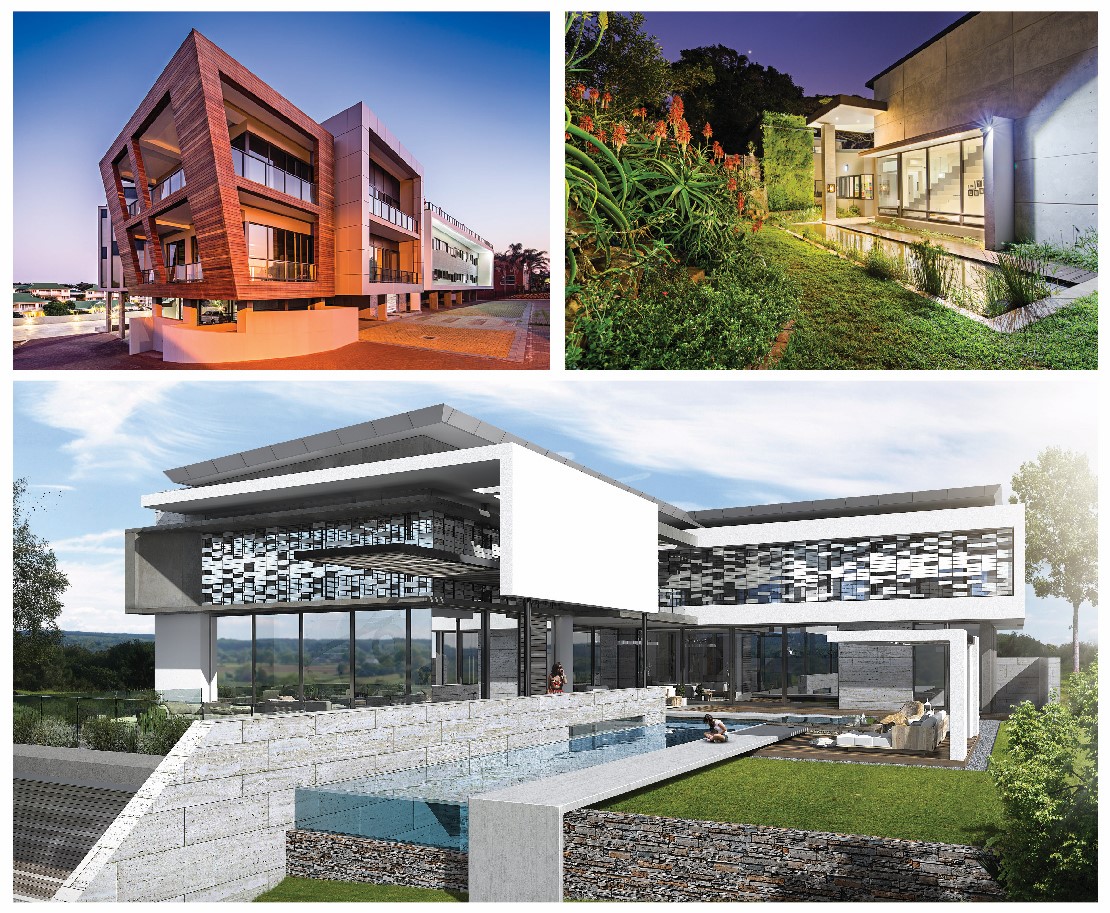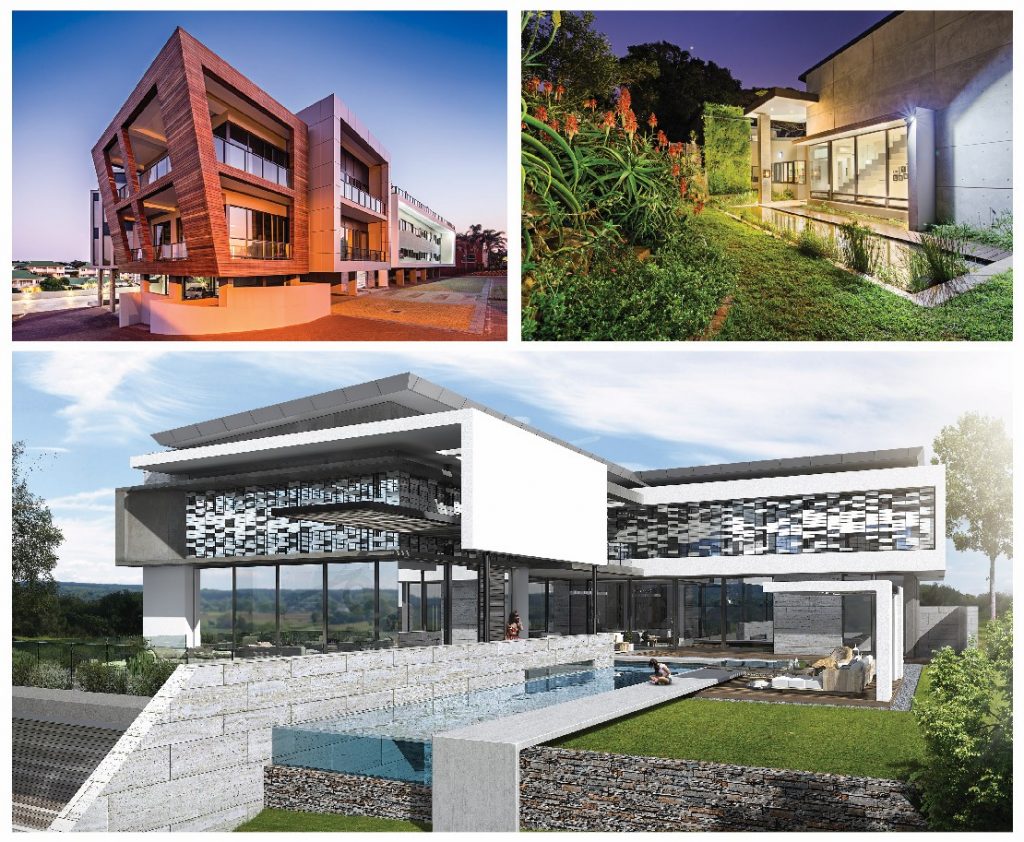 Trends in Architecture you have noticed or that have changed architecture for you?
 Sustainability and integrating the living space with the outdoor spaces so that they almost merge together where there is no division between the two particularly in such an indoor/outdoor environment that we live in in Kwa-Zulu Natal.
Design challenges that come up often?
Trying to design what the client wants when you actually can see a far more unique solution that comes from around 30 years of experience and mistakes.
How are you incorporating sustainability into your architectural designs or Top Green or Sustainability strategies for design?
 We let everyone of our current clients know the possibility of harnessing sunlight, wind, and rain and recycled materials so as to ensure less impact on the environment we live in. We were the first home in South Africa to win the Afrisam / SAIA Sustainable Award for a residential home in 2016.
Tips for clients /important considerations at the start of a design project?
Your design is as good as your precision to define a brief with your Architect that thinks of every minute detail of the needs for that building.
What differentiates Sagnelli Associate Architects to other Architecture Firms in the industry?
Our Architecture strives to create music that is unique and has my personal signature on everything we do.
Sagnelli Associate Architects
Tell us your dreams, share with us your passions, and we will create and deliver architecture that expresses the very essence of who you are.
An architect is a psychologist at heart who understands people. At Sagnelli we engage fully with our clients to take them on a journey of discovery to understand their tastes. The resultant interplay of structures and spaces are the fruits of our insights and shared understanding.